Essaouira transport
Essaouira is an excellent option for a day trip from Marrakech since it is located about 3 hours to the west and has a very different feel and atmosphere to Marrakech. It's a seaside fishing village with a nice beach and ancient medina. It can be busy in the high season, but it's noticeably more relaxed than Marrakech.

Our Marrakech to Essaouira private transport allows you to travel in privacy and comfort. We'll pick you up directly from your hotel and drop you off there as well. There are no hidden charges and the prices displayed on our website are the final prices.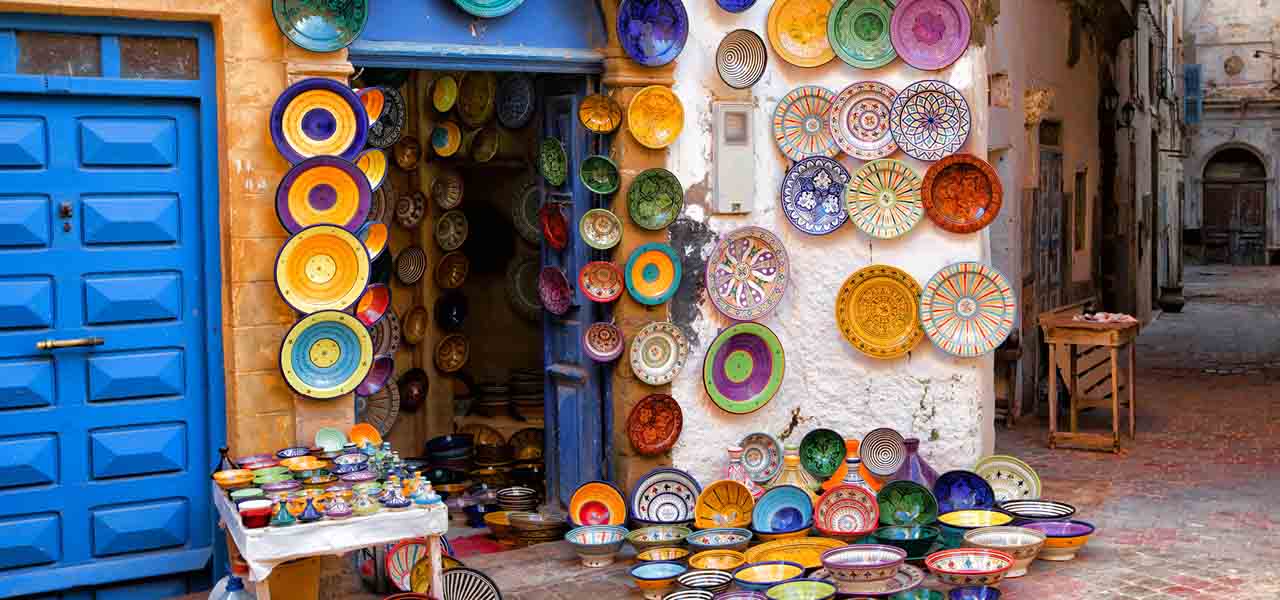 Marrakech to Essaouira
Essaouira Day Trips
Marrakech to Essaouira
Essaouira is a popular destination for people staying in Marrakech. It is a small town and easily walkable in one day. The trip from Marrakech to Essaouira takes about 3 hours.
private vehicle
During your trip from Marrakech to Essaouira, you can move at your own pace, because you will have a private vehicle with no tight schedules, people to wait for, or stops on the way.
professional driver
Our drivers are friendly and experienced. They have been driving tourists in Morocco for many years. Your driver will pick you up directly from your hotel. If it's in a medina, he will arrive on foot.
essaouira taxi prices
Reserve your private transfer or day trip securely through our site. We cannot accept bookings by email.
Visit the Medina
The medina of Essaouira is ancient and well-preserved. It has a great atmosphere with many shops and crafts businesses. The medina will probably be the focal point on your day trip from Marrakech to Essaouira.
Kitesurfing / Windsurfing
Thanks to the winds present in this part of Morocco's atlantic coast, Essaouira and the small town of Sidi Kaouki located nearby are the most popular places in Morocco for kitesurfing and windsurfing.
Enjoy the Seafood
Essaouira's fishing harbour is renowned for its quality catches and it would be a shame to leave Essaouira without sampling some fresh, local seafood. There are many restaurants in Essaouira where you can have lunch.
Relax on the Beach
Locals spend their free time on the beach, which is very large and clean. You will find many camels that are available for rides. The fresh Atlantic breeze will keep you cool in the summer months.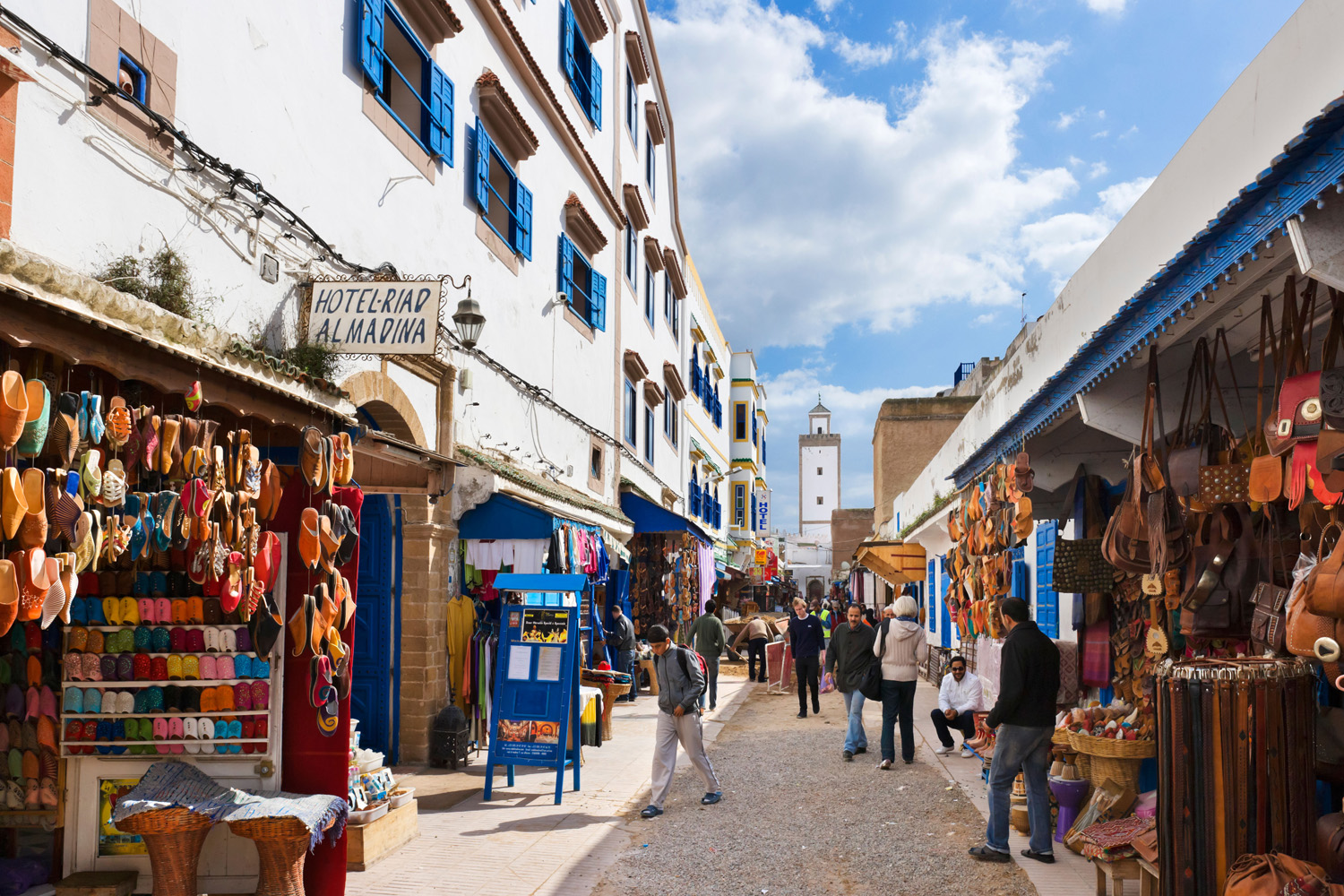 Essaouira Day Trip
Essaouira is a popular day trip from Marrakech because it is so different. While Marrakech is a busy and bustling city with a big atmopshere and crowds of people, Essaouira is relatively quiet and has a much more relaxing ambience. The temperature is also much more bearable in Essaouira, especially during the summer, thanks to its location on the Atlantic coast.

The trip from Marrakech to Essaouira follows well-maintained roads through the desert. Our air-conditioned vehicles will ensure that you remain comfortable throughout the journey.
Essaouira Excursions
You can book your day trip from Marrakech to Essaouira through our website. Just use the search boxes to find the prices, then submit the form and deposit.